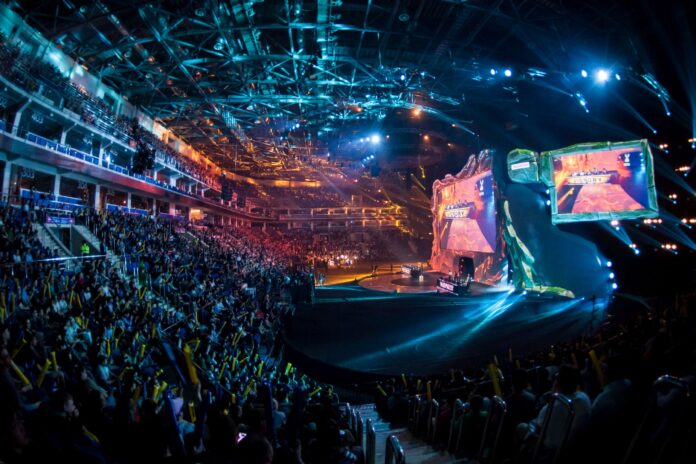 Na'Vi vs HellRaisers Free Betting Tips & Odds
Tuesday, we have the final on CIS, Na'Vi vs HellRaisers. Natus Vincere suffered early-game against B8
Na'Vi – Statistics & current form
Na'Vi can't stabilize at all. The organization was no longer the same after Dendi's glory moments came. Even though they tried a reset, we can't say that Na'i has returned to the form of yesteryear.
There were some decent results, including 1st place on WePlay! Reshuffle Madness 2019 and the 9-12 position at Dreamleague 13. Na'l even managed to qualify for ESL One Los Angeles.
After stand-in following Zayac's departure to Virtus.pro, CemaTheSlayer has officially become a member of Na'Vi. He will play alongside Crystallize, MagicaL, 9pasha and illias.
Won the duel with B8, Dendi's team, score 2-0. Although the start was difficult on each map, but Na'Vi fared better after the 15th minute.
Hellraisers – Statistics & current form
HellRaisers decided after TI9 to return with the Dota 2 team. After some mediocre results, where the highlight was 3rd at The Summit 11, HellRaisers changed something on the roster in early 2020.
Nix and Miposhka remained in the team, and besides them came the xannii, Funn1k and, this month, RodjER.
The team failed to qualify for ESL One Los Angeles, after losing the decisive duel, with VP, score 0-2. In the Parimatch League, CIS competition, they finished second in the group.
They lost the first map with VP, but then they returned in a great team style and ended the sensational match with Brood mid.
Free betting tips and odds analysis Na'Vi vs HellRaisers
B8 has failed in any map to take advantage of the advantage they have created. Crystalize has always reclaimed the farm and was vital to his band. But I do not think that Na'Vi will afford the same luxury with HellRaisers. I like this team more and more, and Funn1k is an excellent catalyst between two strategies: farm and fight. I do not understand these quotas, although I also say that Na'Vi is a favorite. But clearly not with these quotas. So our forecast will be HellRaisers over 1.5 maps, odds 1.58.
Betting Tips: HellRaisers + 1.5 maps
Odds: 1.58

Betting Tips: HellRaisers
Odds: 2.75